Each one of the Divas has gone through years of hard work and vocal training to reach the standards that they all now work at.
To give you a better idea who these remarkable people are, here are some of the cast…
Helen England
Helen was instrumental in starting Divas Disguised, as she saw a niche in the market for strong performance driven artists that could emerge from as if from nowhere and decided that that niche needed filling. Helen despite her youth is a very experienced soprano of meritable note having performed a major events and festivals all over Europe. She has also been seen and engaged by Channel 4 and Sky TV for some of there groundbreaking new TV shows and in the case of Sky TV, sporting events.
When Helen sings you could hear a pin drop, her voice commands your attention and will leave you speakless with delight.
She has sung at a number of celebrity weddings in her capacity as solo artist and as part of the Divas.
Helen is so accomplished that she also performs with one of the countries best well known and popular souls and funk bands "The Screaming Beavers"
Alexander Anderson Hall
Alexander Anderson Hall is an experienced, freelance operatic tenor, living and working mainly in the UK and France. After leaving the Royal College of Music in London, he immediately gained the attention of a wider public as a young artist at Scottish Opera, where he made his debut singing a number of roles including Flavio inNorma, The Peacock in Param Vir's Broken Strings, John Millar Jnr. for the World premiere of David Horne's A Friend of the People and Janek in The Makropoulos Case.Since then, his acknowledged dramatic and vocal versatility has afforded him a career that has taken him around the world, with critically acclaimed performances in numerous roles ranging from early opera, through Mozart, Rossini, and Bel Canto to contemporary repertoire.
Last year he was enrolled by English National Opera on the Opera Works programme where he continued to refine and hone his skills as an operatic artist. His technical studies continue with Phil Doghan.
Jon Crebbin
Jon studied Music in Liverpool, majoring in voice. He is a seasoned performer, award winning actor and musician, possessing a rich versatile classically trained baritone voice. He has a wealth of experience gained in over 60 musical theater productions across 30 years (I know, he doesn't look old enough…!), oratorio, countless big band, classical, cabaret and showcase concerts, as well as creating roles for several concept albums in the studio. He has appeared as a soloist at many major concert halls and theatrical venues in England, and with his love of brass music has sung and recorded with brass bands throughout Yorkshire and Saddleworth, in particular under the great James Shepherd.
Russell Shaun
Russell Shaun has swing music coursing through his veins – The son of an ex BBC big band recording artist, Russell was introduced to the music of Rat Pack legends Frank Sinatra, Dean Martin, Tony Bennett and Nat King Cole at a very early age.  Following in his father's footsteps, he has forged a very successful career performing swing and big band music all over the UK and Europe. Russell's list of previous clients reads like a who's who of the world's top brands and includes names such as Ferrari, Bentley, Jaguar and David Beckham to name but a few!  Russell's outstanding performance for England and Manchester United footballer Wes Brown was highlighted in OK magazine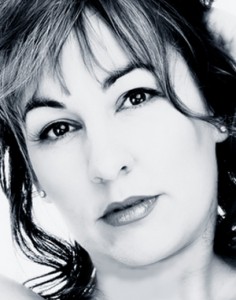 Georgia Holland
Georgia Holland has performed from the stage at Manchester's Bridgewater Hall to the private dining rooms of cozy restaurants – and everywhere in between. She has been in the industry for fifteen years. Growing up listening to a hugely eclectic range of music, she fell in love with the music of Etta James, Billie Holiday, Dinah Washington, Peggy Lee, Nina Simone, and others of their era. Her rich, warm voice very naturally lent itself to singing in the style of these phenomenal women – and yet she developed a sound that was completely her own. Coming to vocal performance in such an organic way is perhaps what makes her so at ease under the spotlight.
Alastair Merry
Alastair Merry made his first singing appearance as first boy in Mozart's The Magic Flute whilst living in Germany. Later he studied music at Worcester College, Oxford, became a professional singing lay clerk at Christ Church Cathedral, Oxford (1999-2001), and went on to study voice with Laura Sarti at the Guildhall School of Music and Drama (2001-03).
He has sung a number of solo operatic roles including, most recently, Frederick in the world premiere performance of For the Love of Undine (Alexander Poulton). Other roles include Masetto in Don Giovanni, Sid in Albert Herring, The Forester in Rusalka and Dancairo in Carmen. As a professional chorister, Alastair has sung with the choruses of Glyndebourne, Welsh National Opera, and English National Opera, as well as on the concert platform with the BBC Singers and Netherlands Radio Choir. Most recently, Alastair sang in the chorus for Billy Budd and The Flying Dutchman at ENO, as well as a performance of Peter Grimes (also with ENO) at the 2012 BBC Proms. Alastair is also an active oratorio soloist and recitalist, having recently performed Rossini's Petite Messe Solennelle and Martinu's cantata The Opening of the Wells in concert. He is also one of the twelve professional choirmen of the Temple Church, London.
Janette Monroe
Janette Monroe is an outstanding classically trained singer who was awarded a grade 8 distinction with honors by the London College of Music.
Janette Monroe has performed all over the world working with Russell Watson, The London Philharmonics Orchestra, Joe Cocker, Disney, Record producers Stock & Aitken and many others.
A fantastic voice that is able to adapt to sing modern pop or opera. Add to this a warm and entertaining personality and Janette Monroe will ensure your event, venue or function is a complete success! ….
Craig Owen
British born violinist Craig Owen was first discovered by record producer Pete Waterman leading to a record deal with Universal/Decca Classics and a No.1 Album 'DUEL' in the UK Classical Charts.
As an international artist Craig has performed all over the world as both as a soloist and with a number of stars including Jose Carreras, KD Lang, Tina Turner and Sir Cliff Richard. Recent solo performances include concerts at the first ever nighttime F1 Grand Prix in Singapore, Royal Albert Hall in London with the English Chamber Orchestra, and in Dubai at the DIFC with the London Concert Orchestra.
Craig has featured on Classic FM performing his new compositions 'Amor' and 'Song for Hong Kong' for solo violin, followed by a series of concerts at the Cultural Centre with the Hong Kong Philharmonic Orchestra. 'Amor' is currently broadcast on C Music TV in Europe, Asia, Africa and the Middle East.
Currently Craig is in high demand for Concerts, Weddings, and Corporate Entertainment and as Guest Headline Entertainer on luxury cruise lines including Seabourn, Silversea and Holland America.